Activities
MOMS ClubŪ of Bethel, CT Chapter
The heart and soul of our club is our many activities. The term "stay-at-home mom" becomes a misnomer with everything we have going on each week.
The MOMS Club® of Bethel, CT activities range from lunch at local restaurants to road trips to the area's fun children's museums. Our activities have included trolley rides in Danbury, trips to local parks, blueberry and sunflower picking, and visits to petting zoos. Members also stay busy with having everyone over their homes to do age-appropriate arts and crafts!
Playgroups
You get to join a playgroup in which your child can interact with children his/her own age, and you can spend time with other moms.
Sub-Clubs
We offer a variety of sub-clubs such as our Movie Club, Craft Club and Book Club. There is something for everyone!
Field Trips
Explore some of the well-known and lesser-known Bethel and greater-Danbury treasures for children. Costs are usually free or low-cost.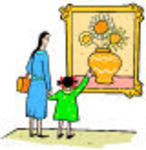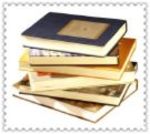 Arts & Crafts
Headed by a few of our members, we organize our own arts & crafts activity in the cold season months. Low fee charged per family for the craft.
MOMS Night Out:
Take a well-needed break from Mommyhood and get out with the gals! Activities range from dinner at a local eatery, movie nights, bowling or even yoga nights! Our activities change as our members' interests change.
Our local chapter and the International MOMS Club® are not affiliated nor endorse any advertisers on this site. The name MOMS Club and the mother/children logo are registered service marks of the International MOMS Club and are reproduced here with permission. For information about the service marks or the International MOMS Club, go to the website www.momsclub.org .