Frequently Asked Questions
MOMS ClubŪ of Bethel, CT Chapter
Am I allowed to bring my child(ren) to ALL activities?
YES, your children are welcome to all activities*, playgroups, "Meet & Mingles", etc. . This group is for you as much as it is for them!
*While children are welcome at all MOMS Club functions, we encourage mothers to allow fathers or other caregivers the opportunity to bond with the children one night a month while they attend MOMS Night Out. Moms will usually meet for dinner, a movie, a pottery class, etc.
How much is it to join?
Our membership fee is twenty-five dollars a year. This covers our operating cost, the cost of renting the hall, copies, postage, other administrative costs and subsidizes our yearly fundraising drive. (MOMS Club® is a nonprofit corporation and a 501 (C) (3) publicly-supported charity registered with the IRS) .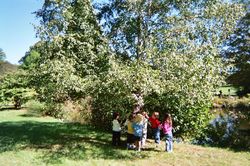 How do I join?
On our home page, scroll down to the bottom of the page, there you can email for more information on attending a monthly "Meet & Mingle". Please feel free to join us for two of the monthly "Meet & Mingles" before joining.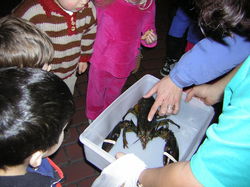 Do I have to attend every activity?
That's the beauty of the MOMS Club®. Although we would love for every member to attend everything, we know as mothers sometimes that is not realistic. After joining the MOMS Club® you can choose to do all the events in one week or maybe you can only make 2 events in a month. It's totally up to you.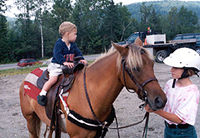 How do I find out information about joining a playgroup?
Once you become a member, if a slot is available in an existing playgroup with the appropriate age level, you can become a part of that particular playgroup. If, however, there is not existing one, we can form another one. Someone is always looking to join a playgroup!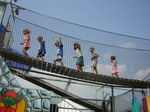 I would like to come to a meeting and check it out to see if right for me?
Sure! You may attend two of our monthly "Meet & Mingles" to see if the MOMS Club® meets your expectations. If it does, then you can choose to join!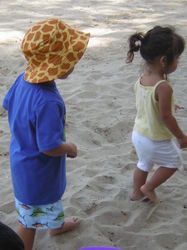 What is the Buddy-Up Club?
Have you ever joined a group, attended a meeting and didn't talk to anyone? It is a very uncomfortable feeling. We prevent that from happening with our Buddy-Up Club. The Buddy-Up Coordinator greets you, along with the President and VP of Membership, at the first social or activity. If you choose, an active member is assigned to be your Buddy. This Buddy will call you once a week and try to attend at least one activity a week to introduce you around. So for 1 month you have someone to make you feel welcomed and comfortable, and introduce you so you get to know everyone else.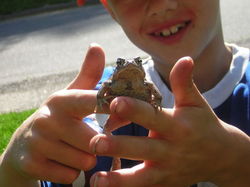 I own a home-based business. This sounds like a perfect place to sell my product. Can I do that?
Since the MOMS Club® Roster is protected by the MOMS Club®, you may not send or solicit members in any way. This protects the privacy of all members. The MOMS Club® newsletter offers 1/2 price advertising for official members. It is a great way to let your fellow members know you have a home business.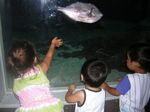 * Pictures are not of MOMS Club® members or their children
What if I don't live in Bethel, can I still join?
Unfortunately, no. Please contact the International MOMS Club for more information about clubs in your area or starting your own chapter.
Our local chapter and the International MOMS Club® are not affiliated nor endorse any advertisers on this site. The name MOMS Club and the mother/children logo are registered service marks of the International MOMS Club and are reproduced here with permission. For information about the service marks or the International MOMS Club, go to the website www.momsclub.org .